Canterbury and Kent Universities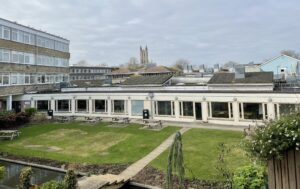 The Canterbury and Kent branch of Academics For Academic Freedom was launched in June 2023 to defend and promote free speech and academic freedom at the two local Universities (Canterbury Christ Church University and the University of Kent).
We invite interested members of academic staff to join us, irrespective of your disciplinary background, or your political views.
We ask only that you are committed to defending and advocating for free speech and academic freedom as defined in the Academics for Academic Freedom statement of principles.
Follow us on Twitter: @cakafaf
For further information, email: [email protected]
The following are our founding members:
Dr Jim Butcher (Canterbury Christ Church University, Business School)
Dr Ellie Lee (University of Kent, SSPSSR)
Dr Jennie Bristow (Canterbury Christ Church University, Sociology)
Professor Jan Montefiore (University of Kent, School of English)
Leah Quinn (Canterbury Christ Church University, sports centre employee)
James Chespy (Canterbury Christ Church University, student, Students' Council member)
Claire Street (Canterbury Christ Church University, Business School)
Dr Amanda Gosling (University of Kent, Economics)
Professor Bob Bowie (Canterbury Christ Church University, Education)
Dervla Murphy (University of Kent, student)
Dr John McGowan (Canterbury Christ Church University, Clinical Psychology)
(Photo Credit: Dennis Hayes)