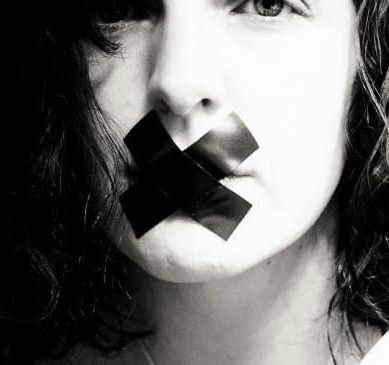 (This is a list of individuals who were banned from speaking at universities in the UK and Ireland, or faced campaigns to silence them, or sack them for their views. Several are subject to multiple bans and not all bans are listed here. It also includes academics, and others, who were threatened with disciplinary action, disciplined or dismissed by their universities for their views (click on their names for further information). Listing individuals here does not imply that AFAF supports their views. We support free speech, no ifs, no buts. Please email AFAF with any additions or corrections.)
Alex Pillen. November 2023. Pillen, an associate professor of anthropology, was under investigation by University College London (UCL) for claiming at a pro-Palestinian rally that Israel's bombardment of Gaza 'is worse than Auschwitz'. She later apologised for the hurt she had caused. UCL said they had taken 'appropriate action' in relation to the incident.  
Edinburgh AFAF (EAFAF). November 2023. Another appearance for EAFAF because of attempts by the Edinburgh branch of UCU, EDI and Trans Activists to stop the screening of the film Adult Human Female. This time they failed, and the film was shown.
Jack Barwell. November 2023. Barwell is the president of the student free speech group Speak Easy. He is a student at the University of Exeter where his radio show 'Barwell and Browne Uncensored' on Xpression FM was summarily cancelled by the station officers. He was also banned from appearing on any show and his access to the station's building was revoked. The reason appears to be that he said things off air that the station's student officers violated what he called the station's woke 'diversity and inclusivity' rules.
Cambridge University Conservative Association (CUCA). October 2023. An open letter signed by 180 students from Christ's College, Cambridge called for the cancellation of the CCUA dinner to be held at the College on 25 November. The students raised 'safety concerns' and claims that CCUA students had 'spouted' misogyny and 'criticised same-sex marriage' at past events. Will the College management buckle to these complaints? An update will follow.
Nigel Hunt. October 2023. Professor Hunt was dismissed from his role as visiting psychology professor at Wrexham University honorary after he posted on Facebook that the use of the Welsh language on road signs as 'potentially dangerous.' His social media post outraged some Welsh language supporters, with the academic branded 'xenophobic' and 'disrespectful'. 'The Vice Chancellor, Maria Hinfelaar, said there had been 'several complaints'. Dismissing Hunt, she said 'The university acknowledges you have the right to freedom of expression…However, we consider that the affiliation to our university within the media posts has brought our name into disrepute. Therefore a decision has been taken to withdraw your visiting professorship association forthwith.' Free speech but not when it concerns the Welsh language?
Handel. October 2023. The University of Cambridge's operatic society cancelled upcoming performances of Handel's Saul over the supposed 'striking parallels' it had with the ongoing war in Gaza. The director, Max Mason said, "Given the parallels to this conflict, the production team made the difficult decision to cancel 'Saul.' We came to the unanimous conclusion that our production was not in the place to fully confront the issues that have striking synchronicity with the ongoing Middle East conflict".
Avi Shlaim. October 2023. Professor Shlaim, emeritus fellow of St Antony's College, Oxford and a former professor of international relations there, was due to speak as part of a 'distinguished lecture series' at Liverpool Hope University on 25 October but was told this week that the event would no longer be going ahead due to concerns about the "well-being and safety" of staff and students. The University said the talk was 'postponed' to a future date in the academic year. Shlaim is one of Israel's 'new historians', a group of scholars critical of the history of Zionism and the development of the country in the 1940s and 1950s. He described the decision as 'spineless'.
University College London Student Union (UCLSU) Marxist Society. October 2023. The society was suspended by the UCLSU, and officers may face disciplinary action for allegedly promoting violence. They are charged with putting up posters calling for 'intifada till victory'. In a statement, the society said the UCLSU's actions were a 'brazen attack on free speech'.
Steve Bell. October 2023. After four decades as a cartoonist at The Guardian, Bell was told his contract would not be renewed because of complaints that a cartoon he drew of Benjamin Netanyahu was antisemitic. Bell was then no-platformed by Queens' College Politics Society (University of Cambridge) where he had been due to give a talk. Michael Watts, the president of the society said "… the club would not offer a platform to people 'linked with anti-Semitism'".
Shereen Benjamin, Cathy Devine, Lisa Mackenzie, Alice Sullivan, Selena Todd . October 2023. The editors and three contributing authors to the book Sex and Gender were to speak at a launch event at the University of Edinburgh on 11 October. UCU Edinburgh wrote to university managers, demanding that the event be cancelled as it was launching a 'transphobic book'. Good security meant that the event went ahead, despite pickets and protests. Benjamin wrote a detailed account of the incident and its context in The Critic.
Eric Kaufmann. October 2023. Kaufmann, formerly the Professor of Politics at Birkbeck, University of London, resigned from his post after a five-year campaign to oust him for his right-leaning views on ethnicity, national identity, left wing ideology and religion. He gave an account of his reasons for leaving Birkbeck after twenty years in The Critic. He now moves to the University of Buckingham where he will declare a war on woke.
Almut Gadow. August 2023. Gadow is taking The Open University to an employment tribunal claiming unfair dismissal because of her gender-critical views. She is crowdfunding her action which is supported by the Free Speech Union.
Pilgrim Tucker. June 2023. Tucker is crowdfunding legal action against The Open University because she was unable to continue her PhD due to a variety of issues including conflicts about her gender-critical beliefs.
Norman Fenton. June 2023. Fenton, emeritus professor of risk at Queen Mary University of London, was invited to speak as an expert on Bayesian networks at the Health and Care Analytics Conference to be held at the Birmingham Medical School on 7 July. His invitation was withdrawn because the organising committee had been alerted by someone of his concerns about the safety of Covid vaccines that he had expressed on Twitter. Fenton said this was a particularly nasty example of the censorship he has had to endure in recent years.
Liverpool AFAF and Firat Cengiz. June 2023. The launch meeting of the University of Liverpool AFAF Branch on 14 June was threatened with attack by Liverpool Trans activists. They said that AFAF was a far-right, TERF/GC front. Despite their posturing the meeting went ahead thanks to the careful planning and manoeuvring by Dr Cengiz and support from the University.
Kathleen Stock. May 2023. Academics and students demanded Stock be cancelled and not allowed to speak at the Oxford Union on 30 May, falsely claiming that she was a 'transphobe'. Other academics and students – along with the Prime Minister, Rishi Sunak – defended her right to free speech. Stock needed a bodyguard to get to her venue and despite a delay, caused by someone gluing themselves to the floor in front of her, the talk went ahead. She wrote a very positive and optimistic account of her experience in UnHerd. (see our Heroes and Zeros for May 2023 for more detail)
Stephen J. Shaw. May 2023. There was a barrage of emails and messages from those who opposed the showing of the film Birthgap- Childless World at St John's College, University of Cambridge, on 12 May. Those wanting to stop the showing talked about buying out tickets and protesting. Given the current practice of masked mobbing to disrupt and attempting to stop an event, the organiser, Charlie Bentley-Astor, said: 'Cancellation can no longer be defined by whether an event survived the onslaught or not — it should be marked by how hard the event was put down and how hard the speakers and audiences had to fight in order to be able to speak and to listen'.
Women Talk Back. April 2023. The University of Bristol made it impossible for the student group to host a talk by Akua Reindorf KC and others at their 'Feminist Layers Talk Back' event on 28 April. The university capitulated to complaints about the event and threats of disruption. They demanded over £300 towards security costs and the exclusion of the public. The Free Speech Union stepped in to fund an off-campus meeting. Organiser Raquel Rosario Sanchez said that the University had given in to the 'hecklers' Veto'.
Shereen Benjamin and Edinburgh AFAF. April 2023. The second attempt to show the film Adult Human Female was halted by a mob. Yet again, the opposition to the showing of the film involved Edinburgh UCU – a branch of the lecturers' union. The incident received national publicity being covered by most papers and media outlets and by the Times Higher. Many individuals and groups – including AFAF – have spoken about the incident or written to the provost asking her to ensure that the film can be shown, and that free speech is upheld at the University.
Kathleen Stock. April 2023. Stock was invited to speak at the prestigious Oxford Union on 30 May. The University of Oxford's LGBTQ+ Society continued what Joanna Williams has labelled a smear campaign against the philosopher. The censorious society falsely accused Stock of stoking 'fear against trans people at a time when, they wrongly claim, that the Trans community is 'facing a constant attack on its lives and rights'.
James Sunderland. April 2023. Sunderland, the Conservative MP for Bracknell was due to speak at the Reading University Politics Association but his appearance was cancelled by the association president because 'Having previously had such a successful event with MP Tan Dhesi, who's the Labour MP for Slough and having many students from across the university thanking us for bringing an MP that quote, 'looks like them', we feel it would be inappropriate to bring in somebody whose views immigration conflict with the ethos of the society'. It appears that the politics association was unwilling to listen to someone who was white and had conservative views. Update: After all the bad publicity the students have reversed their decision and invited Mr Sunderland to address them. The University's vice-chancellor has also pledged to investigate the "oversight of clubs and societies".
Edinburgh AFAF. April 2023. The rescheduled showing of the film Adult Human Female at the University of Edinburgh was challenged by Edinburgh Branch of the University and College Union. They tweeted on 29 March: 'In line with our democratically-agreed policy, we opposed this transphobic event last time they tried it and will do so again'. Strong security arrangements are in place and the showing has sold out. Updates will follow – see above.
Laura Favaro. April 2023. Dr Favaro was undertaking postdoctoral research into the 'gender wars' at City University, London. As a result of an article she wrote for the Times Higher Education magazine on 'How researchers are wounded in academia's gender wars', the University received complaints that her research was unethical. City investigated and found no ethical wrongdoing. Despite this, Favaro claims that she was frozen out, that further accusations were taken at face value, leading to the suspension of her research and withdrawal of access to her data. She is currently crowdfunding to take City to an employment tribunal for 'discrimination, harassment and victimisation because of [her] gender-critical views'. Update: It appears that Favaro no longer has access to her data.
(March 2023. AFAF intern, Keenan Clough, has published a review of the cancelled events on this list. Read it here.)
John Armstrong. March 2023. Dr Armstrong had his research application into the views of athletes and volunteers on the question of when males should be allowed to compete in the female category in athletics rejected by an Ethics Committee at King's College London. He was also told that he must seek input from the Equality Diversity and Inclusion (EDI) team on the 'wording used in the survey' and the 'presentation of the research'. In a Tweet on 26 March Armstrong said 'If KCL gender research is politically biased by its ethical review process, one might ask whether this also applies to research in other areas? It is essential for the credibility of KCL research that we do not allow activists to interfere with what we can research'.
Aaron Edwards. March 2023. Dr Edwards, a lecturer at the evangelical Cliff College, Derbyshire was sacked in March for 'bringing the college into disrepute'. His crime was a Tweet – among others – from 19 February in which he posted 'Homosexuality is invading the church. Evangelicals no longer see the severity of this b/c they are busy apologising for their apparently barbaric homophobic behaviour, where or not it's true. This is a 'Gospel issue,' by the way. If sin is no longer sin, we no longer need a saviour'. Edwards believes he will never work in higher education again and is crowdfunding support for his family and theological projects.
Jo Phoenix, Alice Sullivan and Judith Suissa. March 2023. Professors Phoenix, Sullivan and Suissa were to be three of the speakers at a discussion at the University of Swansea on International Women's Day (8 March). The topic was Silencing Women: Academic Freedom and Unthinkable Thoughts. Predictably, trans activists called for the women to be silenced from talking about being silenced. A petition on Change.org wrongly accused the speakers of promoting 'transphobic hate' and boldly stated ''We believe this event should not go ahead'. The event went ahead despite a 100 strong protest outside the theatre.
Claire Fox. February/March 2023. Baroness Fox was disinvited from a speaking at the Debating Society at Royal Holloway, University of London on 23 February on 'The Importance of Discussion'. The Society claimed that the Student Union 'bullied' them into cancelling her appearance. Her crime? She supported Ricky Gervais' right to make a Trans joke. The Principal of Royal Holloway, Professor Julie Sanders, told the Free Speech Union that the event could not safely proceed without security measures for 'wellbeing' considerations. Fox gave a detailed account of the cancellation in an interview for Spiked.
George Galloway. March 2023. Galloway, leader of the Workers Party of Britain, was invited to speak at a Vice Chancellor's Fireside Chat on Monday 6 March at the University of Buckingham on 'Global Britain: how the rest of the world sees us'. The talk went ahead despite calls for its cancellation. The VC, Professor James Tooley, upheld the University's culture of free speech and open debate. The Students' Union (SU) at Buckingham and others on social media had called for the talk to be cancelled, as some felt that Galloway had 'provocative, controversial and harmful views'.
The Students' Union Statement. In a statement issued just prior to the talk, three officers of the SU claimed that the call for cancellation was not 'deplatforming' Galloway as he could still speak out on various media outlets. Their statement also says that they will continue their 'conversation' with the University to make sure 'we do not find ourselves in a position such as this in the future'. They need to know that continuing to make calls for censorship will soon be illegal. The new Higher Education (Freedom of Speech) Act will bring Student Unions under a duty to promote free speech. Update: University of Buckingham AFAF members reported that the talk was well attended by students and in conversations many students supported this and similar talks going ahead. The statement has backfired.
Mary Kenny. March 2023. The distinguished journalist, playwright and feminist was due to speak at the University of Limerick on International Women's Day (8 March) on The Media and Feminism over six decades. Her invitation was withdrawn after what was said to be a 'storm of protest' claiming that she was a 'transphobe'.
Edinburgh AFAF. December 2022. The Edinburgh Branch of AFAF (EAFAF) had organised a showing of the film Adult Human Female on Wednesday 14 December, followed by a discussion. First, their Eventbrite listing was pulled and then Edinburgh UCU called for the event to be cancelled. They claimed it attacked the identities of trans people. The Principal of the University suggested that UCU 'engage with the film by attending the screening' winning a 'Thank You!' from EAFAF. In a statement, reported in The Times, the University said it was committed to "freedom of expression and academic freedom". It was its "duty" to ensure that staff and students felt able to discuss controversial topics, and that it encouraged "respectful debate". Update: although the University security staff gave support the attempt to show the film was disrupted by occupations and aggressive behaviour by UCU activists and students. EAFAF have not given up and will show the film in the new year.
Dennis Hayes and AFAF. November 2022. Hayes was invited to give a talk, by an AFAF advisory Board member at Canterbury Christ Church University on The Importance of Academic Freedom (follow the link for the text). The talk went ahead followed by a lively debate. There was a small silent protest but those protesting refused to come in and debate.  Subsequently, an open letter was sent to the VC signed by 78 staff and students (some anonymous) along with the Students' Union.. The letter was full of random and false assertions but was clearly calling for the censure of AFAF: "… we are not making attempts to 'shut down' the debate, or denying that free speech and academic freedom are very important topics. Our main concern is with AFAF as a group, … in what they stand for (absolute free speech, even when that speech is abusive, hateful or discriminatory) …". Free speech and academic freedom for everyone but AFAF. AFAF's position is that all speech should be free, but if it is speech you dislike it should be challenged with more speech not censorship. We invite everyone to read the talk and judge for themselves. Hayes was an academic at Canterbury Christ Church University when he set up AFAF in 2006. Now a vociferous but small group of censorious staff and students want him, and AFAF, banned.
William Clouston. October 2022. Clouston, the leader of the Social Democratic Party (SDP), was invited by the Free Speech Society to speak at the University of York on 27 October at an event titled 'Why it's all gone wrong and how to fix it'. The talk went ahead but Clouston had to sign a 14,000-word equality and diversity contract. Alongside that he was vilified on social media as a racist and a fascist by students who refused to debate. Defending their right to use speech to oppose Clouston, a student union officer gave her real views away: "Personally, I believe that student groups should avoid welcoming controversial speakers into our community because it goes against the inclusive environment that most of us strive to create at this university".
Helen Joyce. October 2022. Joyce, the author of The Sunday Times bestseller Trans has been invited to speak at Gonville and Caius College, Cambridge on 25 October. She was to talk on 'Criticising gender-identity ideology: what happens when speech is silenced'. The event, organised by Professor Arif Ahmed, a Caius fellow, was not an official college event.
The College LGBTQI+ officers called for her to be de-platformed but claimed: 'This is not an attempt to silence free speech, but rather, us exercising our own right to that speech in the face of an event which is, in our view, not only irresponsible but actively harmful and cruel to the transgender students at Cambridge'. Of course, arguing against free speech is free speech, but such speech must be condemned and opposed for what it is – an attempt at censorship. Any act to try to censor speech by an academic or student is unworthy and undermines the university.
Nadhim Zahawi. May 2022. Warwick Pride and others hoped to cancel a talk to the University of Warwick Conservative Society on 27 May by the Secretary of State for Education because he had used "the common transphobic dog-whistle 'adult human female'." They rejected any idea of discussion ''Trans rights are simply not up for debate, they are non-negotiable.' Although they believed the event contravened Warwick Students' Union rules on Equality and Diversity 'they understand the difficulty of 'cancelling a visit by a sitting Cabinet minister'. They protested shouting 'Tory Scum' and 'Zahawi is a transphobe'. Zahawi had to be escorted out by security after his talk.
Alba Party. April 2022. A student group at the University of Aberdeen cancelled a meeting on 'The Wee ALBA Book' that was to take place on Friday 22 April. Alba leader and former first minister, Alex Salmond said that this 'represents a sinister attack on freedom of speech. There is a small group of activists stretching across Scotland and the UK who think it OK to disrupt meetings or cancel individuals via social media if anyone just might disagree with them on the issue of the proposed reforms to the Gender Recognition Act'. The meeting took place in the open air.
Yaron Brook. April 2022. The Ayn Rand Institute chairman was invited to the university by the Liberty Society to talk about the causes of war in relation to the ongoing conflict in Ukraine. A group called Students for Action at the University of Bristol tried not just to protest but to stop the meeting because of Brooks 'hateful views' on Israel and Islam. Security made sure the event went ahead after a delay and other students denounced attempts to cancel the event.
Tony Sewell. March 2022. Dr Sewell had the offer of an honorary doctorate by The University of Nottingham withdrawn. He had chaired the government's Commission on Race and Ethnic Disparities (CRED) and the University thought it's results were too controversial. Sewell called the decision 'cowardly'. It also undermines academic freedom. It is the role of academics to put forward controversial ideas. Sewell's report was well-researched and factual. His work over decades through Generating Genius has helped many disadvantaged children from ethic minority backgrounds to go on the top universities. Nottingham's capitulation to ideological views on race is shameful.
Julie Bindel. March 2022. Julie Bindel was due to speak at the University of York on 16 March in a debate on 'Free Speech and Feminism' particularly aimed at discussing various feminisms. Bindel's views were not acceptable as she was a SWERF (Sex Work Exclusionary Radical Feminist) according to those feminists campaigning to no-platform her. Euan Clayton, president of the Free Speech Society, gives a detailed account of the case in his Substack piece.
Putin's 'Useful idiots'. March 2022. Nadhim Zahawi, secretary of state for education, claimed that some academics, by questioning the mainstream narrative on the war in Ukraine, are acting as 'useful idiots for President Putin's atrocities'. They include Professor Tim Hayward from Edinburgh University, Emeritus Professor Ray Bush from Leeds University, and Dr Tara McCormack from Leicester University. All were named by Robert Halfron, chair of the education select committee, in the House of Commons. No academic freedom, even for experts, in the UK.
Tzipi Hotovely. February 2022. Hotovely, the Israeli ambassador, spoke at the Cambridge Union on 8 February with a noisy protest outside. The Cambridge University Palestine Solidarity Society (PalSoc), who organised the protest, had condemned the invitation: "We are shocked and appalled at the decision of the Cambridge Union to invite Israeli ambassador to the UK, Tzipi Hotovely to give a monologue on Tuesday 8th February, and legitimise her deeply racist ideology. We condemn this invitation and affirm that this far-right representative of an apartheid regime is not welcome at our university and in our city".
James Treadwell. January 2022. Professor Treadwell (Staffordshire University) is the victim of yet another witch-hunt. He has been reported by activists for 'transphobia' over his comments that prisons should be single sex. He said on Twitter: "I have been told by my employer @StaffsUni albeit only verbally that I am being investigated for Transphobia after formal and official complaints about my Twitter conduct. Read my tweets. Go figure. It's a good job cancel culture is just a myth though, right."
Richard Drayton. January 2022. An unusual addition to our list. Professor Drayton cancelled his own history professorship, named after Cecil Rhodes. King's College London has removed the 100-year-old Rhodes Professorship of Imperial History after lobbying by Drayton. The academic, a former Rhodes Scholar at Oxford University, said of King's that 'the blood of enslaved Caribbean people is mixed into the mortar of its foundations'.
Tim Luckhurst. December 2021. Students at Durham University called for the disciplining of Professor Luckhurst for inviting Rod Liddle to speak at a Christmas Dinner (see below) and for calling their walkout and their shouts of abuse at the dinner 'pathetic'. Durham UCU also joined in the call to discipline Luckhurst. Over 1600 individuals signed a letter condemning the inappropriate invitation. Luckhurst is currently suspended and under investigation by the University.
Rod Liddle. December 2021. Journalist, Rod Liddle, had been invited by the Principal, Tim Luckhurst, to speak at a formal Christmas Dinner at South College, Durham on Friday 3 December. Students staged a walkout – shouting abuse at Liddle. They subsequently organised a campaign to condemn his invitation to speak and to ensure he was not invited again.
Jo Phoenix. December 2021. (see June 2021) Professor Phoenix resigned from The Open University and made a claim for constructive dismissal. She said that the University had not defended her from bullying by Trans activists who hated her gender critical views. She now has a professorship at the University of Reading.
Peter Huffam. November 2021. Huffam was suspended by the University of the Arts London in October 2019. He decided to go public about his case in November 2021. He was the victim of an anonymous complaint by three postgraduate students. They claimed that a language lesson he gave made them feel uncomfortable, that his language was inappropriate, and the class was 'sexualised'. Huffam had 'asked students to complete an exercise which involved matching six descriptions about style…from newspaper articles to six photos of the outfits. One newspaper's description of a photo of a woman said: 'Add a lick of purple lippy and some embellished heels and this look makes for one hot mama'. Huffam's career was thrown into disarray for over two years because of the suspension. The University recently apologised for his treatment, and he is seeking compensation.
Tzipi Hotovely. November 2021. The Israeli ambassador was targeted before and after a debate, to be held on 9 November at the London School of Economics (LSE), in the hope of 'no platforming' her. Students groups, Decolonising LES and the LSE PalSoc, called for the rejection of the invitation and demanded that the LSE upheld its 'duty of care' to Palestinian staff and students. As one activist said on Twitter "…students protested her presence and refused to give her a platform. This is how colonial war criminals must be treated everywhere". Hotovely had to flee after the debate when her car was attacked by pro-Palestine student activists. LSE Class War even offered 'pints' to anyone who smashed the windows of her car.
Andrew Graham-Dixon. November 2021. The student president of the 200-year-old Cambridge Union, Keir Bradwell, emailed members on Monday 8 November to say he was setting up a blacklist of speakers who will never be invited again. Top of the list is art historian, Graham-Dixon, who offended students by doing an impression of Adolf Hitler. He hoped to show that the Nazi had bad taste because they were racist. Update: After a backlash of famous people, including John Cleese, hurrying to 'blacklist' themselves, the Cambridge Union announced it would not be producing such a list.
Somdeep Sen. November 2021. Professor Sen (Roskilde University, Denmark) was invited to give a talk in Politics and International Relations on 4 November, at the University of Glasgow. Sen has written on Palestine. After concerns were raised by student groups, the University required him to a) give guarantee that his talk is not anti-Semitic and b) does not violate UK anti-terrorism legislation. His case was taken up by the Glasgow UCU Branch.
Kathleen Stock. October 2021. Professor Stock decided that she could not continue working at the University of Sussex given the harassment she had suffered. While the VC regretted the loss of a philosopher who had contributed much to University and academic life, 'Anti TERF' students celebrated her leaving and posted 'Ding Dong the Witch is Dead' on social media.
Kathleen Stock. October 2021. A campus and Twitter campaign by a group made up of trans and queer students called 'Anti Terf Sussex' tried to bully and harass Philosopher Professor Kathleen Stock denouncing her, again, as a 'transphobe' (see other entries on this list). Their activities included pasting signs saying, 'STOCK OUT' lit by burning flares and putting up posters calling for her to be sacked because she 'Makes trans students feel unsafe'. The University of Sussex stood by Professor Stock and the VC, Professor Alan Tickell, stated on Twitter: 'We are investigating activity on our campus which appears to have been designed to attack Professor Kathleen Stock for exercising her academic freedoms. Disturbingly, this has included pressuring the University to terminate her employment. Everyone at the University has the right to be free from harassment and intimidation. We cannot and will not tolerate threats to cherished academic freedoms and will take any action necessary to protect the rights of our community'. (7 October).
David Miller. October 2021. Professor Miller was sacked by the University of Bristol after an investigation (see The Banned List February 2021 below). The reasons remain unclear as the sacking was announced while an internal appeal was pending – a very unusual action on the part of any University. The Telegraph claimed that the University believed that the 'duty of care' to students over-rode academic freedom. As Professor Peter Ramsey commented on Twitter, 'What is the point of a university's "duty of care" to its students if it does not include ensuring academic freedom?' @BristolUni is failing on both fronts' (2 October). It is a common tactic for universities to reinterpret speech as 'behaviour' to try to avoid the charge of undermining academic freedom. We wait to see the outcome of the appeal, but a reminder is needed. Defenders of free speech and academic freedom must, logically, defend the free speech and academic freedom of those whose views they find abhorrent and not simply of those whose views they agree with. Update: October 2023 – Miller has taken the University to an employment tribunal arguing that his 'anti Zionist' beliefs are protected under the Equality Act 2010. The hearing continues.
Mike Davidson and Christian Concern. September 2021. Worcester College, Oxford, issued a public apology after the college hosted a Christian Concern training camp on its campus from 6-10 September. Students had complained of 'homophobia' and said that they now felt uncomfortable in their new 'home' because of this "hateful and invalidating" event. A co-chair of the student LGBTQ+ group said, "We stand in full solidarity with you and will do our best to take the necessary action to prevent this from being an issue again in the future." Update: June 2022 After an independent review of the incident, Christian Concern and Worcester College issued a joint statement to announced the dispute was resolved and that it was "misleading" for the College to suggest anything improper had occurred at the conference. The College added that Christian Concern would be invited back onto campus.
David Palmer. August 2021. Fr Palmer, a priest of the Personal Ordinariate of Our Lady of Walsingham, was nominated by his bishop as the (unremunerated) Catholic chaplain to the University of Nottingham. The University rejected the nomination because, although they upheld his right to hold anti-abortion and other views, they did not like the 'tone' in which he expressed them. In his tweets, Palmer expressed his belief that abortion was the 'slaughter of babies' and the Government's proposed assisted dying bill would allow the NHS 'to kill the vulnerable'. However, Nottingham Trent University accepted Palmer's nomination. Update. September 2021. After some criticism, the University finally accepted the nomination but put in place a probationary period of one year.
David Miller. August 2021.The Union of Jewish Students wrote to the Head of the School of Policy Studies at the University of Bristol asking her to stop Professor Miller teaching two modules 'Understanding Terrorism' and 'Harms of the Powerful,' while he is under investigation of alleged anti-Semitism, as the views he expresses in them had been disowned as 'offensive' by the Jewish community. The Campaign Against Antisemitism was also building a case against the University for allowing Miller to continue to stating views that they believe breach the Equality Act 2010.
Jo Phoenix and the Gender Critical Research Network. June 2021. The academic mobbing of feminists continued in June. An open letter from academics at The Open University expressed concern about the newly created network, claiming that 'gender critical Feminism was 'fundamentally hostile to the rights of trans, non-binary and genderqueer people'. The Department of Gender Studies at the LSE issued a statement in support, asking The Open University to withdraw its public support for and affiliation with the network.
James Esses. June 2021. After years training to be a therapist at the Metanoia Institute, former defence barrister Esses, was thrown off his course for his social media posts expressing concerns that children were being rushed into changing sex. Deputy Chief Executive, Professor Carrie Weston, terminated his student contract because his social media activity had brought 'negative attention' to Metanoia. Esses said that his situation raised both safeguarding and free speech issues. He crowd-funded legal challenges to his expulsion (details of the crowd-funding page). Update: In October 2022 Esses won the right to sue the UK Council for Psychotherapy for discrimination.
Lisa Keogh. May 2021. Keogh is a final year law student at Abertay University, Dundee. She is facing disciplinary action for what are claimed to be 'offensive and discriminatory' comments made during lectures. An older student, she was reported by younger classmates for talking about 'man-hating feminists' and pointing out that women have vaginas and that they are, physically, the 'weaker sex'. It is brave of Keogh to speak up about the action taken against her, unlike an anonymous teacher training student from Manchester Metropolitan University. That anonymous student is facing a 'fitness to practise' disciplinary panel for supporting the Batley Grammar School teacher's right to show his class the Charlie Hebdo cartoons of Muhammad to illustrate what free speech means. AFAF takes up many such cases in what we call the Shadow University. It is time to end the silence. Anyone facing disciplinary action for exercising free speech must go public. Update: In June Keogh received a letter from the Chair of the Student Disciplinary Board informing her that all the complaints against her have been dismissed.
Isaac Newton. April 2021. A draft inclusive curriculum document from The University of Sheffield, aimed at 'decolonising' the engineering curriculum, warns that Newton may have benefited from 'colonial-era activity' and he must be cancelled. Goodbye to the memory of one of the greatest mathematicians and scientists of all time. No more talk about 'Newton's Laws' in physics. By suggesting this, the University will make engineering students feel guilty about the past of their discipline, and will remove the possibility of their advancing science in their institution by '…standing on the shoulders of Giants' (Newton, letter to Hooke 1675).
Peter Armstrong. April 2021. The University of Leicester threatened to remove the Emeritus Professorship from Armstrong for his comments on social media. The University is involved in a bitter dispute with staff and students about 145 planned redundancies. Armstrong's comments reveal just how heated the dispute has become. Hee is one example. He said that managers who he claimed were bullying a distressed young academic: "should be slapped across the neck with a stocking full of diarrhoea". He admitted he should not have said this. Managers say his many comments breach the University's 'Dignity at Work' Policy.
Neil Thin. April 2021. Several anonymous students used online forums to allege that Dr Neil Thin, senior lecturer in social anthropology at the University of Edinburgh, was racist, sexist and made them feel unsafe. One group, BlackED, criticised him for having the statement 'civilisation is for everyone' on his Twitter biography. Others called for him to be removed from the supervision of theses and for the slides in his presentations to be audited. The University defended his right to freedom of expression and said that any complaints would be dealt with internally. Thin was cleared after an investigation but the personal toll on him was dramatic but he did not return to teaching.
Adam Habib. March 2021. Over 1,000 students from SOAS, and elsewhere, signed an online petition 'calling for Prof Adam Habib's removal, resignation and/or dismissal within the next 31 days and call for SOAS University of London to hold Adam Habib accountable, by duly relieving him from his duties as Director of SOAS'.
The incident that led to this demand was Prof. Habib's response to a question from a student, at meeting on Tuesday 9 March, about a lecturer allegedly using the 'n' word. He said: "The issue around that is, I personally on the n****r, somebody making that allegation, then just bring it to me, I don't know the case." He referred to the word and some students were offended. He replied: "I'm sorry I offended you. I come from a part of the world when somebody uses it, the context matters. What I was trying to simply say is that if you find it offensive, I'm sorry."
Later, on Twitter, he said: "You cannot impute maligned intention without understanding context. Do I believe that only blacks can verbalise the word. No, I don't." The attack on Habib was described as a text book example of cancel culture.
Update: On 18 March, Habib agreed to step aside from his role in order not to jeopardise an investigation into the incident by the SOAS trustees. Further update: Habib returned to work on 10 of May. The investigation found that his use of the 'n-word' did not make him a racist. Nevertheless, he must take part in a 'restorative justice' scheme with those he offended.
Elizabeth Heverin. March 2021. Heverin, a student, was disciplined by officials at Aberdeen University Students' Association (AUSA) for using "discriminatory or racist language", after a fellow student complained. She had made the quip "Rule, Britannia" during a debate about the British Army's presence on campuses.
Roy Greenslade. March 2021. The well-known journalist and writer resigned as a visiting professor of journalism at City University, following a backlash from many other journalists, and the families of victims, after he revealed that during his career on Fleet Street, he secretly sympathised with atrocities committed by the Irish Republican Army. He said he had resigned to save the University from 'any embarrassment'.
Steven Greer. February 2021. The University of Bristol Islamic Society (BRISOC) has put in a formal complaint against Professor of Human Rights, Steven Greer, for what they believe is 'Islamophobic' content in his teaching. BRISOC's online petition: 'Stop Islamophobia at Bristol University: #ScrapTheModule' has nearly 1,300 signatures. A spokesperson for the society said, "the university has not held Professor Greer accountable nor taken the concerns of Muslim students seriously". Update: The University announced on 8 October that Professor Greer was unreservedly exonerated from the charge of Islamophobia after an inquiry by the University. Nevertheless, he told AFAF that his module had been cancelled.
David Miller. February 2021. After a meeting on 23 February, Jewish students condemned the management of the University of Bristol for 'failing to act' to protect them from 'hatred'. They pointed out Professor Miller's desire to 'end Zionism', his use of alleged 'antisemitic' tropes and constant attacks on Israel, made them feel unsafe. A petition calling for Miller to be sacked was signed by 4,000 people. So far, the University has stood firm in its commitment to free speech. But the students should not adopt the tactics of Miller, who supports BDS and the banning of Israeli academics from UK universities. As Frank Furedi argued: 'it would be far better to challenge Miller's abhorrent views rather than suppress them'. In response to the publicity about Miller a petition was launched by academics in his defence and another launched by academics, and others, condemning him for anti-Semitism.
Gregory Clark. February 2021. Clark, a visiting professor at the London School of Economics, was due to give a lecture at the University of Glasgow on 17 February on: 'For Whom the Bell Curve Tolls: A lineage of 400,000 individuals 1750-2020 shows genetics determines most social outcomes'. The talk was 'postponed' due to pressure from students who called Clark a 'eugenicist'. They over-booked seats they did not intend to use.
Edmund Phelps. February 2021. Professor Phelps, a Nobel Laureate in Economics, was due to speak at the Oxford Union on Friday 12 February but cancelled his appearance apparently due to the ongoing scandals surrounding the society involving attempts to impeach the President and Librarian. A fake email account belonging to 'Will Gladstone' had sent messages to speakers encouraging them not to speak at the Union.
John McDonnell and Selina Todd. February 2021 Oxford University Labour Club condemned the former Shadow Chancellor McDonnell for participating in an 'in conversation' event on 'the social mobility myth' with Professor Todd at the University of Oxford on 11 February. They had called for him and fellow students not to attend. They claimed that Todd was "a known transphobe" with "a transphobic history".
Ken Loach. February 2021. A campaign was launched against Loach speaking at an online 'in conversation' event about his films to be hosted by St Peter's College, University of Oxford, on 8 February. The Union of Jewish Students and the Jewish Board of Deputies called for his 'no platforming' because Loach had "…repeatedly been accused of and has been an apologist for antisemitism". The College stood firm saying that 'no-platforming' is not "…the way to pursue [the] goals of a free and open academic community". The event went ahead.
All speakers. January 2021 Four guest speakers were due to speak at The University of Exeter Debating Society, on 29 January, to address the proposition "This House Believes That The West Should do More to Help Refugees." All online talks were suddenly cancelled ("postponed") by the Students' Guild pending a consultation and review of digital practices that will continue into March. The Guild had the support of the University.  The President, Sunday Blake, was one of those working with the online platform WonkHE on taking free speech forward – to what appears to be no speech!
Claire Fox and Joanna Williams. January 2021. Baroness Fox and Dr Williams spoke at The University of Exeter Debating Society on the proposition "This house regrets the rise of the snowflake generation." The Debating Society was condemned by an LGBTQ+ Society spokesperson for complacency and a neglect of their 'duty to think critically about who they invite'.  
Julia Gasper. January 2021.  Dr Gasper gave a well-received paper The Witch and the Maid of Honour at The Early Modern Quarantine Conference 'The historian, like the iconoclast' on the 15 May 2020. In January 2021, she discovered that she was the victim of retrospective cancellation. All details of her contribution had vanished after a Twitter campaign accusing her of 'homophobia'. Will retrospective cancellation of this kind become a new normal?
Gunnar Beck. January 2021. The SOAS lecturer was expelled from the University and College Union – no reason was given. In 2019 Beck stood in the German Bundestag elections for the Alternative für Deutschland (AfD) party. See May 2019 on this list.
Kathleen Stock. January 2021. Professor Stock (professor of philosophy, University of Sussex) was awarded an OBE in the UK New Year's honours list for her academic work and defence of free speech. Over 600 academics signed an open letter condemning her 'transphobia' and demanding she be stripped of her award.
Karol Sikora. January 2021. Professor Karol Sikora (an oncologist and founding Dean of the Medical School, University of Buckingham) faced attempts in the press and on social media to 'no platform' his critical views on the government's approach to the pandemic for giving people 'false hope'.
Carl Heneghan and Tom Jefferson. November 2020. Heneghan and Jefferson, leading Oxford University academics, accused Facebook of 'censorship'. Professor Heneghan, director of the University of Oxford's Centre for Evidence-Based Medicine, posted a link on his Facebook page to the article he wrote with colleague Dr Tom Jefferson, titled: 'Landmark Danish study shows face masks have no significant effect.' Facebook put a warning on the link to the 694-word article, available on The Spectator's website, claiming that the article had been 'checked by independent fact-checkers' who found it amounted to 'false information'. Heneghan said on Facebook "I am aware that this is happening to others – what has happened to academic freedom and freedom of speech? There is nothing in this article that is 'false'." This is just one example of the new censorious approach of Facebook. Jefferson told The Mail on Sunday: "It is censorship and it is one of the reasons we face a global meltdown of free thinking and science".
Will Knowland. November 2020. This listing is of a schoolteacher, not an academic, but reflects how cancel culture is spreading from the academy. Knowland was an English teacher at Eton who gave a lecture to older pupils that examined the idea of 'toxic masculinity'. He argued that science and history offered evidence that masculine virtues such as strength and courage can be beneficial to women, the family and society.
A petition demanding his reinstatement was signed by nearly of the pupils accompanied by a letter to the Provost in which they stated of their Head: "For him, anything that can be deemed 'hostile' by any single member of one of the school's designated minority groups will be censored. We think this test is too severe. Young men and their views are formed in the meeting and conflict of ideas."
Kevin Price. October 2020. Price, a porter at Clare College, Cambridge, was the subject of calls for his suspension – and even dismal – from trans activists within the student union. His offence was that he resigned as a local Labour councillor over a pro-trans council motion which insisted that 'trans women are women' and 'trans men are men', saying they would 'send a chill down the spines… of many women'.
The Union of Clare Students say Price had shown 'brazen contempt for the rights and dignity of trans and non-binary people' and have even suggested that the prospect of him interacting with trans students as 'a potential risk'. It seems that standing up for women's sex-based rights had hurt the feelings of these socially privileged students and as a result a working-class man could be hounded out of his job.
Michael Levitt. October 2020. Nobel Laureate Professor Levitt, recognised for his contribution to chemistry and recipient of the DeLano Award for Computational Biosciences, was 'uninvited' from a bio design conference organised by Stanford University and the University of Warwick. Levitt tweeted on 18 October: "My keynote uninvited from https://biodesign-conference.com/index.php "… too many calls by other speakers threatening to quit if you were there. They all complained about your COVID claims". Computational biology & biodesign are based on my work. Time to cancel them & me. New Dark Age Cometh".
Responding to tweets from supporters Levitt stated: "Thanks for your support. I had no intention to talk about COVID19; it is not the theme of the meeting. All my work until 26 Jan. 2020 has been non-COVID computational biology. I really do not what happened although some say this incident is great free publicity for them. Smart!"
Chris Williamson. October 2020. The former Labour MP for Derby North, who was invited to speak to the Royal Holloway Debating Society this month, had his invitation rescinded after objections were raised by the local Labour Party and a number of student societies, including the Jewish Society.
In a letter to Professor Paul Layzell, the Principal of Royal Holloway (part of the University of London), Toby Young, of the Free Speech Union, stated the belief that Royal Holloway was in breach of its own policy on upholding free speech and "could well be in breach of s.43 of the Education (No.2) Act 1986".
In response to Toby Young's letter the Royal Holloway Students' Union replied suggesting somewhat disingenuously that they hadn't 'no platformed' Mr. Williamson but that the invitation was rescinded because initial invitation had not followed 'correct procedures'.
Richard Dawkins. September 2020. Celebrated atheist Richard Dawkins has recently been de-platformed after his invitation to address the College Historical Society (the Hist) at Trinity College, Dublin next year was rescinded in late September because of his views on 'Islam and sexual assault'.
In line with his militant atheism, Dawkins has been highly critical of Islam – alongside every other religion (although it seems in this case that more offence has been taken because the target is Islam)?
Dawkins has also been accused of downplaying sexual assault after relating an incident, when as a child when he was touched inappropriately by a teacher, saying that he would struggle to judge such instances of 'mild paedophilia' by today's moral standards.
In a statement, the Hist, whose ostensible aim is that of providing a forum for open debate states that: 'the comfort of our membership is paramount' which would seem to suggest that their commitment to debate may have been relegated below that of not causing any possible offence.
Caroline Farrow. September 2020. Farrow was due to speak on Friday 18 September at a meeting of University of Exeter Debating Society. The topic was 'This House Believes That Sex Work Is Real Work'. Two days before the event she received an email from, Robert Jones, the Chair of the society, saying that they were retracting the invitation to speak because:
'A number of articles have been brought to our attention concerning your widely-cited anti-LGBT activism. This is in direct contradiction to the inclusive culture we wish to promote, being an incredibly broad-church society both in our ideas and diverse makeup' (Message to Farrow 11.01 Thursday 18 September).
Farrow replied on Facebook saying that the society "Doesn't seem very tolerant of diversity to me'.
Update 19 September: After some publicity and a letter to the VC from The Free Speech Union, Farrow was reinstated as a speaker.
Banning the Dead. September 2020. So-called 'cancel culture' led to the banning of the famous dead for not reflecting modern values. Who will be next?
David Hume. September 2020. Edinburgh University has 'cancelled' the memory of the Enlightenment empiricist philosopher David Hume. The University is to rename the building formerly known as 'David Hume Tower' as '40 George Square'. In a letter to students, the University authorities said: 'It is important that campuses, curricula and communities reflect both the university's contemporary and historical diversity and engage with its institutional legacy across the world'.
In a response, Frank Furedi said: 'It seems that one 'institutional legacy' the university is prepared to discard is the one that gave it its international reputation. For without the contribution of the Scottish Enlightenment, Edinburgh University would be just another provincial institution of learning'.
George Bernard Shaw. September 2020. Students at the Royal Academy of Dramatic Art (RADA) have submitted an anti-racist action plan to the Academy that includes a proposal that the Nobel Prize Winner's name should be removed from its theatre over his support for eugenics and fascism. In response RADA was abject: 'We are sorry for our inadequate response to The Black Lives Matter movement' and there is an urgent need for learning and change. Looks like it will be goodbye to this George!
Stephen Lamonby. July 2020 Lamonby, a lecturer in engineering at Solent University, was sacked after being reported by his course leader for making supposedly 'racist' comments (in what appears to be a private conversation). Lamonby believed his comments merely reflected 'positive stereotypes' about certain groups' prowess in relation to engineering.
As reported in the Daily Mail (21/7/20), Lamonby claimed he was: "simply stating that, arising from my lifetime of experience, I have come to believe that certain nationalities have developed a higher level of skill in some areas. . . directly related to the level of exposure to criteria such as industry and education." Adding "This is not racial thinking; it is simply a view that reflects environmental privilege in general terms.
This defence was not accepted at his employment tribunal which found that the University "had a duty to its 'multi-cultural, predominantly young student body' to protect them from potential acts of racism and dismissed his claims of unfair dismissal and breach of contract."
The Jewish Chronicle reported that Lamonby said he 'was "marched out in front of my students like a thief" by three women from the university's HR department'. Apparently, his accuser did not attend the disciplinary hearing.
David Starkey. July 2020. In an interview with Darren Grimes, Starkey's comments on slavery not being genocide because there were "so many damn blacks", resulted in widespread condemnation (BBC News, 3 July). Fitzwilliam College [Cambridge] responded by saying it was reviewing his Fellowship status; while the Mary Rose Museum also made a statement condemning Starkey's comments. Starkey has subsequently resigned his honorary fellowship at Fitzwilliam College, while Canterbury Christ Church University terminated his role as visiting professor, saying his words were "completely unacceptable". (Lancaster University has also launched a review of Starkey's status as an honorary graduate)
Pryamvada Gopal. June 2020. There were calls for Dr Gopal, a Cambridge Don, to be sacked after she Tweeted 'White lives don't matter'. The University of Cambridge defended her freedom of speech.
Kate Williams. June 2020. There were calls on Twitter for Professor Williams to be sacked after a spat with Nigel Farage on LBC Radio. Farage had compared Black Lives Matter with the Taliban. The University of Reading defended her freedom of speech. Farage subsequently left LBC Radio.
Trevor Phillips. April 2020. Phillips, the first black president of the National Union of Students and a former chairman of the Equality and Human Rights Commission, has been condemned as a 'racist' and called a 'coon' for his rejection of the victimhood narrative of identity politics and his defence of free speech : 'In an open letter criticising Public Health England for appointing Phillips to the inquiry into Covid's impact on black and ethnic-minority communities, 100 black women from the worlds of media, law, health, education and publishing damn Phillips on the basis that he holds views that respectable black community groups disapprove of.' Phillip's future as a speaker at any university looks bleak.
Alice Sullivan. April 2020. Sullivan, professor of sociology at University College London, was no-platformed from a statistics conference that was cancelled by Nancy Kelly, who became CEO of Stonewall. She said that this was 'simply because of my advocacy in favour of retaining data on sex – not instead of, but in addition to data on people's self-declared gender identity'.
Tim Hayward, Piers Robinson, David Miller and others. April 2020. The Times (11 April) attacked a group of British Academics from the Universities of Edinburgh, Bristol (and elsewhere) who are members of the Organisation for Propaganda Studies (OPS) for 'sharing conspiracy theories' about Covid-19. Professor David Miller of the University of Bristol, and a director of the group, responded saying the OPS aimed to '…scrutinise propaganda and intelligence campaigns' with a particular focus on where the British Media seem to amplify state propaganda. The Times leader also noted that they had criticised some members of this group in April 2018 but no university had 'distanced itself' from their output. That must mean that they want university management to state that they do not support these heretical opinions or worse. Whatever it means, it is an attack on academic freedom. In 2018, AFAF wrote an open letter to the paper. We expressed the hope that their attack on academics during the Syrian conflict was just a blip its support for free speech. Apparently not. Once again, The Times is seeking to silence critical thinking when we need it most.
Eva Poen. March 2020. University of Exeter economics lecturer, Dr Eva Poen, faced censure from LGBT students for a what they claim was a 'transphobic' comment on Twitter that 'only female people menstruate'. The University stood firm and a spokesperson said: '…academic freedom and freedom of speech are fundamental to our university. In the pursuit of new knowledge, free and open debate is crucial.' Poen's case is an example of the daily harassment academics can face for stating what is true.
Amber Rudd. March 2020. The former Conservative Home Secretary was no-platformed 30 minutes before she was due to speak at the UNWomen Oxford UK Society on 5 March because of her involvement in the Windrush scandal. Rudd Tweeted: 'They [the society] should stop hiding and start engaging. #FreeSpeech'.
Selina Todd. March 2020. Professor Todd was no platformed by organisers from an event at Exeter College, Oxford, to commemorate the 50th anniversary of Ruskin College's inaugural Women's Liberation Conference. She had been promoting the event. The irony of feminists celebrating the foundation of a feminist movement by banning a feminist was not lost on the embarrassed organisers. This is Todd's fourth appearance on this list.
Selina Todd. February 2020. An open letter signed by eighty University of Kent (UKC) academics, and others, called on the Vice-Chancellor to cancel a lecture on Class – her area of academic expertise- by Todd because she was a transphobe. This is Todd's third appearance on this list.
Pragna Patel, Joanna Cherry, Maya Foster and others. February 2020. Attempts were made by various groups to cancel the Women's Liberation Conference organised by Women's Place UK and UCL Women's Liberation SIG that was held on 1 February 2020, at University College London, for what the organisers called 'scurrilous charges' of 'hate speech' towards trans people.
Rosa Freedman. January 2020. Professor Freedman, from the University of Reading, was "disinvited" from a panel on antisemitism to be held at an Holocaust memorial event at the University of Essex because of her alleged 'transphobia'.
Selina Todd. January 2020. The University of Oxford historian was given two male guards to protect her on the way to, and in lectures because of threats by potentially violent trans activists who accuse her of being 'transphobic'. Professor Todd told the BBC "In the world today democracy is under threat and therefore we all have to defend the right of people to have freedom of speech and freedom of debate" rather than shutting discussion down.
Michele Moore, Stephanie Davies-Arai, Shereen Benjamin and others. December 2019. A research seminar on 'Schools and Gender Diversity', due to take place at Edinburgh University on 11 December was cancelled (technically 'postponed') after the University's Staff Pride Network complained that some of the speakers were 'transphobic'.
Jo Pheonix. December 2019. Professor Pheonix, from The Open University, was scheduled to speak at the University of Essex on Thursday 5 December on 'Trans Rights and Justice' when her seminar was cancelled at short notice because some university staff accused her of being 'anti-trans' and 'exclusionary'.
Eyal Dror. November 2019. The former Israel Defence Forces soldier, who helped bring injured Syrians to Israel for medical treatment, was the object of an online petition by University of Warwick students to stop him speaking at the University on 19 November because of recent deaths in Gaza. This talk, and others, went ahead despite protests from BDS activists and their friends.
Rachel Ara. November 2019. The feminist artist was due to talk at Oxford Brookes University on 19 November, but her talk was cancelled after the LGBTQ+ society sent a letter to Anne-Marie Kilday, the pro-vice-chancellor, condemning her invitation and denouncing her for being a Trans Exclusionary Radical Feminist (TERF).
Alice Weidel. November 2019. A leading figure in the German Alternative für Deutschland (AfD) party pulled out of a planned address to the Oxford Union after a campaign by students and 'anti-racist' groups who denounced her and her party as right wing and 'fascist'.
Noam Chomsky. October 2019. Not banned but 'at a loss for words' because University College London had given out a list of allegedly antisemitic tropes that must not be used at a meeting to celebrate the publication of a book on 50th anniversary of the publication of his celebrated essay on The Responsibility of Intellectuals.
Chris Williamson. October 2019. The MP for Derby North faced calls for him to be stopped from contributing to a debate on British party politics at the University of Nottingham. The Union of Jewish Students, Nottingham Jewish Society and others called for the event to be cancelled. The Jewish Labour Movement claimed that "Williamson has a history of baiting members of the Jewish community and defending antisemitism – so much so that he is currently suspended from the Labour Party". The University stood firm and the talk went ahead on 11 October. There were protests on campus and, according to the The Tab, some of the questions asked of Williamson 'turned ugly'.
Rosa Freedman. October 2019. Professor Freedman, an expert in international human rights law at the University of Reading, fears to come on campus because of threats, including death threats. She is 'gender critical' and believes that sex and gender should not be conflated.
Boris Johnson. September 2019. Students at the Prime Minister's former Oxford college launched a petition to have him banned from campus and to have his alumni privileges removed. The Balliol students objected to his proroguing Parliament.
Selina Todd, Kathleen Stock and others. August 2019. Professor Todd (Professor of Modern History at the University of Oxford) and other academics faced petitions calling for them to be disciplined or sacked for being critical of gender self-identity. Their views were said to be 'transphobic'. "This is censorship" Todd told The Times.
Sarah Honeychurch and Michele Moore. June 2019. Honeychurch was sacked from the editorial board of the journal Hybrid Pedagogy after signing a letter to The Sunday Times claiming that a programme run by Stonewall made anti-scientific claims and that the academic freedom to debate trans issues is being stifled on campus. A petition signed by 750 colleagues demanded the resignation of fellow signatory Professor Michele Moore of the University of Essex.
Mahathir Mohamad. June 2019. The Board of Deputies of British Jews, the Union of Jewish Students and other groups called for the banning of the Prime Minister of Malaysia from speaking at the Cambridge Union on 16 June 2019 because of his 'notoriously antisemitic' views. The talk went ahead.
Philip Pullman/The Oxford Union. June 2019. A twitter group with over 250 members is campaigning to stop speakers, including author Philip Pullman, participating in debates at the Union because of what it claims is a bias towards inviting right-wing individuals.
Maaruf Ali. May 2019. Dr Ali, a computer science lecturer, was sacked by the University of Essex. Ali had been part of an illiberal campaign to stop the formation of a student Jewish Society because: '…the Zionists want to create a society at our university'. He had, allegedly, posted about Zionist conspiracies and questioned the numbers of people who died in the Holocaust on Facebook.
Gunnar Beck. May 2019. Academics, the University and College Union, and Students at the School of Oriental and African Studies (SOAS) called for the sacking of the law lecturer because he is standing in the German Bundestag elections for the Alternative für Deutschland (AfD) party. They denounced him for standing for a far-right group. They claimed his presence would harm the welfare of students and staff.
Nina Power. May 2019. The University of Roehampton lecturer was attacked by anonymous groups because they claimed she was, among other things, a Trans Exclusionary Radical Feminist (TERF) and listed events at which she was speaking. She responded by calling them to an open debate in a park.
Noah Carl. May 2019. The University of Cambridge sacked Dr Carl in response to an open letter signed by academics and students demanding his removal (see December 2018 below). The University said his work was 'ethically suspect ' and 'methodologically flawed'. Dr Carl is crowd funding legal action against St Edmund's College in defence of freedom of speech.
Roger Scruton. April 2019. The philosopher Sir Roger Scruton (University of Buckingham) was sacked from his role as a government housing advisor after an article in the New Statesman misrepresented his views on antisemitism and Islam. He was reinstated in July 2019.
Mike Buchanan and Elizabeth Hobson. May 2019. More than 300 staff, students and alumni of the University of Cambridge called for an event featuring the political party Justice for Men and Boys (J4MB), scheduled for 24 May, to be cancelled they said that the group was anti-feminist and did not reflect the values of the University.
Emma Fox. March 2019. The University of Bristol cancelled a talk by Fox 'on security grounds.' She had been invited to speak to the Free Speech Society on Monday 25 March. The Islamic Society and the Students' Union organised letters of protest and demonstrations were planned to take place outside the event. Fox is the author of the University Extreme Speakers and Events Report which contains the Extreme Speakers League Table in which Bristol ranks tenth.
Jordan Peterson. March 2019. Dr Peterson's visiting fellowship at the University of Cambridge, where he was to give talks on the Biblical book of Exodus, was rescinded by the University as they felt he did not support their 'inclusive' values.
Joe Sim, Paul Gilroy and other speakers. March 2019. A conference organised by the Centre For Crime and Justice Studies on 'Prison Abolition in the UK', due to be held on 22 and 23 May was cancelled by The Open University after trans activists vowed to target the event over the group's policy that transgender prisoners should be incarcerated separately from non-transgender female prisoners..
Chris Hill. February 2019. Dr Hill revealed that he had been suspended in spring of 2018 and was subsequently charged with 'gross misconduct' by the University of Central Lancashire for his criticisms of religious belief which included arguing with a student about the £1 million funding for the University's multi faith centre. Hill said that the money would better spent on the maths department where he was a lecturer. He left his employment by 'mutual agreement' after a legal challenge to the University's actions.
Mike Buchanan. February 2019. A talk by the Justice For Men and Boys party leader on 'Equal Rights for Men and Women' was cancelled by the University of Winchester after 700 people signed an online petition calling for him to be banned because his party organised awards such as 'Whiny Feminist of the Month.'
Katie Hopkins. February 2019. Staff and students at the University of Exeter tried to stop the outspoken TV personality from speaking at the Debate Society. The talk went ahead but was picketed by students shouting: "Fascists are not welcome here".
Peter Hitchens. February 2019. The Students' Union at the University of Portsmouth 'postponed' a talk Hitchens was to give on 12 February as his previously published views did not align with the LGBT+ celebrations planned for that week.
John Finnis. January 2019. Over 400 students signed a petition demanding that Emeritus Professor Finnis (77) be removed from his teaching at the University of Oxford because of his presentation of the religious view of homosexuality in a 1994 academic paper.
Noah Carl. December 2018. Over 300 academics engaged in the academic mobbing of a junior researcher demanding that his Toby Jackman Newton Trust Research Fellowship at St Edmund's College at the University of Cambridge should be revoked. They provided no evidence but merely criticised Dr Carl's views.
Joanna Williams. November 2018. Students at King's College, London tried to ban Dr Williams from speaking at an 'Endangered Speeches' event because of her well-known criticisms of the '#metoo' movement, contemporary victim feminism and attempts to silence any debate around transgender issues.
Jenny Murray. November 2018. The host of BBC Radio 4's Women's Hour cancelled her talk at the University of Oxford History Society after students accused her of being 'transphobic.'
Alice Weidel. November 2018. The leader of the far-right Alternative für Deutschland (AfD) party cancelled her appearance at the Oxford Union after protests by the Oxford Student Union and others.
Stephen Pax Leonard. November 2018. Dr Leonard had his Senior Research Fellowship at St Chad's College, Durham University revoked after alleged anti-Muslim and anti-Semitic tweets were reported. Leonard writes on freedom of speech and denies the allegations.
Rosa Freedman. October 2018. Students at the University of Essex called for Professor Freedman to be banned from speaking because she opposed the gender recognition act. She has been subject to verbal and other abuse from trans activists.
Aron Wall. October 2018. Various gay rights groups and individuals opposed the appointment of Dr Wall, a specialist in black hole thermodynamics and quantum gravity, as a lecturer at the University of Cambridge (due to commence in January 2019) because of his views on homosexuality.
Yaron Brook and Carl Benjamin (AKA Sargon of Akkad). March 2018. A masked gang attacked a Libertarian Society meeting injuring security guards. The reason for the attack was that Brook, the Chair of the Board of the Ayn Rand Institute was Israeli.
Konstantin Kisin. January 2018. Comedian Kisin refused to speak at a charity gig to be held on 23 January at SOAS, University of London, because he would be required to sign was sent a 'behavioural agreement form' which stopped him telling jokes which were not 'respectful and kind'. The form stated: 'By signing this contract, you are agreeing to our no-tolerance policy with regards to racism, sexism, classism, ageism, ableism, homophobia, biphobia, transphobia, xenophobia, Islamophobia or anti-religion or anti-atheism.' The agreement was produced by the UNICEF On Campus Society and did not reflect Student Union policy. Kisin commented: "I grew up under the Soviet Union. When I saw this letter, basically telling me what I could and couldn't say, I thought this was precisely the kind of letter a comic would have been sent there".
Heather Brunskell-Evans. December 2017. An event at which she was to speak at King's College London was cancelled because of her concerns about children defining themselves as transgender, expressed on BBC Radio 4's The Moral Maze 'would violate the student union's "safe space" policy'.
Nigel Biggar. December 2017. Over 170 academics from around the world wrote an open letter demanding that Professor Biggar's 'Ethics and Empire' project at the University of Oxford be closed. Biggar was accused of being an apologist for colonialism.
Linda Bellos. October 2017. Bellos was invited to speak at Peterhouse College, University of Cambridge, by The Beard Society, a feminist group which regularly host talks by leading female activists. Her invitation was withdrawn after she told the society she would be "publicly questioning some of the trans politics…which seems to assert the power of those who were previously designated male to tell lesbians, and especially lesbian feminists, what to say and think".
Peter Hitchens. October 2017. The University of Liverpool Guild of Students required Hitchens to submit the text of a talk he was to give on the 'war on drugs' to the Politics Society in advance for vetting. Hitchens refused and eventually gave the talk outside in Hope Street due to an alternative venue being locked.
Bill Etheridge. October 2017. Liberate the Debate invited the UKIP MEP to speak on free speech at the University of Sussex but the Students' Union required him to submit the text of his speech in advance for vetting. Etheridge refused. The talk was eventually held outside in Stanmer Park.
Germaine Greer. October 2017. Students at Cardiff University campaigned for her lecture to be banned because of what they claim are her 'misogynistic' views about transgender women.
Craig Murray. March 2017. Murray was asked to provide an outline of his talk on Palestine by the Student Union at the University of Leeds or he would not be allowed to speak. Murray reluctantly gave them an outline of what he was going to say and was allowed to speak.
Tommy Robinson. October 2017. Former EDL leader Robinson was banned by the Students Union from speaking at Oxford Brookes University because his speaking was a security risk. According to Facebook 130 students were to protest outside the meeting.
James Caspian. September 2017. Caspian, a counsellor who specialises in therapy for transgender people was told by Bath Spa University that his proposed postgraduate research into detransition was not given ethical approval. The Times claimed the University said, "that engaging in a potentially politically incorrect piece of research carries a risk to the university". Caspian took his battle for the freedom to research as far as the Royal Court of Justice in 2019 but lost his case on procedural grounds.
Fiona Bruce. November 2016. The Conservative MP recalled an attempted 'no-platform' incident in her contribution to the debate on the Higher Education (Free Speech) Bill on 12 July 2021: "I was invited by Oxford Students for Life to talk about my parliamentary campaign to outlaw sex-selective abortion. As I started to speak to a gathering of about 100 students, an attempt was made to no-platform me. A uniformed official arrived in the room and requested that the whole meeting be stopped, apparently as the event, including my views, would cause offence to students sitting in a common room on the far side of the quad opposite."
Hen Mazzig. October 2016. After speaking at a University College London Friends of Israel meeting, the Israeli activist and audience were trapped in the lecture room by what was said to be a 'violent' anti-Israel protest. The speaker and attendees were escorted out by police.
Peter Tatchell. February 2016: The NUS LGBT Officer refused to speak on a platform at Canterbury Christ Church University to discuss 'Re-radicalising Queers' unless the veteran gay rights activists stepped down. One reason she gave was his opposition to 'no platforming' of speakers.
Macer Gifford. November 2015. University College London Union (UCLU) a blocked Macer Gifford from speaking at a Kurdish Society meeting. Gifford had fought with a Kurdish Militia group in Syria.
Julie Bindel. October 2015. Banned from speaking on feminism at the Free Speech Society by the University of Manchester Students' Union for her alleged 'transphobic' views which violated their 'safe space' policy.
Maryam Namazie. September 2015 The Students' Union at the University of Warwick banned her from speaking at the Atheists, Secularists and Humanists Society because her views were highly inflammatory and might incite hatred.' Namazie is a campaigner against Sharia and other religious laws.
Tim Hunt. June 2015. Nobel Laureate, Sir Tim Hunt was forced to resign from his Honorary Professorship at University College London after a backlash online about what he subsequently called his 'silly comments' about the 'trouble with girls' in laboratories during a speech at a conference in South Korea on 9 June.
Oren Ben-Dor. March 2015. Ben-Dor, a professor of law and philosophy at the University of Southampton, was one of the organisers of a conference on 'International Law and The State of Israel: Legitimacy, Responsibility and Exceptionalism' that was due to be held at the University in April. Among much controversy it was cancelled by the University on the ground of public safety.
Haitham al-Haddad. March 2015. Sharia court judge, Al-Haddad, was banned from speaking at a 'Discover Islam Week' at the University of Kent because of his 'misogynistic, homophobic and anti-Semitic views.'
Timothy Stanley. November 2014. Stanley, a leader writer for the Telegraph, was to speak on the same panel as Brendan O'Neill but also did not have a uterus.
Brendan O'Neill. November 2014. The editor of the online current affairs magazine Spiked was banned from speaking on abortion at the University of Oxford because he did not have a uterus.
The Burkes. November 2014. Christian students Isaac Burke, Kezia Burke, Enoch Burke and Ammi Burke were banned for life from all student societies at NUI Galway. They argued this was for their Christian beliefs although the University said it was for misuse of funds. On 31 May 2019 the University lifted the ban just prior to a Circuit Court hearing on 18 June 2019.
Nigel Farage. October 2014. The UKIP leader was invited to speak by the Department of Politics and International at Corpus Christi College, Cambridge but the talk was cancelled after student protests.
Jeffrey Ketland. August 2014. A philosopher and logician, Professor Jeffrey Ketland, was suspended and then reinstated by the University of Oxford after a campaign by feminist academics accusing him of his former girlfriend's death.
Sheikh Dr Usama Hasan. January 2014. The Islamic Society at the University of Plymouth led a campaign to cancel a talk on the Arab Spring by Dr Hasan, a researcher at the Quilliam Foundation, claiming that the organisation was promoting "Islamophobia". The Vice-Chancellor, Wendy Purcell stood firm and the talk went ahead.
Thomas Docherty. January 2014. Docherty, the professor of English and comparative literature, and a critic of the marketisation of universities, was suspended for nine months from the University of Warwick for offenses that included sighing and the use of irony.
Mohammed El-Nabawy. November 2013. El-Nabawy was unable to speak at the Palestine Society at the School of Oriental and African Studies, London when a number of Muslim Brotherhood supporters (not students) stormed the meeting. El-Nabawy is a representative of the Egyptian Tamaroud movement which played a role in the ousting of President Morsi.
Mufti Ismail Menk. November 2013. Menk was banned from speaking at the universities of Cardiff, Glasgow, Leeds, Leicester Liverpool and Oxford for his anti-gay statements.
Helen Reece. October 2013. Feminist academics at the University of Kent condemned the decision of the LSE Law Department to hold a debate 'Is Rape Different?' on 30 October 2013 as part of its 'Debating Law' programme at which Reece stressed the importance of questioning the "strong consensus" that rape is different to other crimes.
George Galloway. March 2013. An invitation to speak at the University of Chester Debating Society was revoked when the Student Union upheld the NUS 'no platforming' ban on Galloway.
David Gale. March 2014. The University of Derby Students' Union banned the UKIP Candidate for Police and Crime Commissioner from speaking as part of a 'no platforming' policy that included UKIP alongside prohibited groups.
David Willetts. November 2011. The higher education minister was forced to abandon his speech at the University of Cambridge on 'The Idea of the University' when students protesting about fee increases stormed his lecture.
Nick Griffin. October 2011. The BNP leader was banned from speaking at the University Philosophical Society at Trinity College Dublin on the topic of 'This House Believes That Immigration Has Gone Too Far.'
Rod Thornton. April 2011. Dr Thornton was suspended from his lectureship at the University of Nottingham for publishing a 112 page meticulously detailed account of the University of Nottingham's actions in relation to the 'Nottingham Two' (see May 2008 below).
Dylan Evans. November 2009. In what became known as 'fruitbatgate,' Dr Evans was subject to disciplinary sanctions by University College Cork for showing a female colleague an article on the sex life of fruit bats.
David Nutt. October 2009. Professor Nutt, head of psychopharmacology at the University of Bristol, was asked to resign as chairman of the Advisory Council on the Misuse of Drugs (ACMD) by the home Secretary, Alan Johnson. Nutt had argued that ecstasy and LSD were less harmful than the legal drugs tobacco and alcohol.
Joachim Shlöer/ Tel Aviv at 100. January 2009. The Students' Union, backed by the University and College Union, at the School of Oriental and African Studies, University of London [SOAS] called for the ending of a bi-monthly lecture series in honour of the centenary of the founding of Tel Aviv because of the conflict in Gaza. The protests were not successful and the lectures went ahead. As well as Professor Shlöer, from the University of Southampton, other speakers included: the Palestinian Ambassador, Professor Manuel Hassassian, formerly of Bethlehem University and Professor Reuven Snir, an anti-Zionist Israeli Professor from Haifa University.
Hicham Yezza and Rizwaan Sabir (The Nottingham Two). May 2008. A PhD student and a member of staff were arrested after the University of Nottingham alerted the police to their suspicious actions. They had downloaded the so-called 'Al-Qaeda training manual' which was readily available for download on a US government website, and also on Amazon.com.
Nick Griffin and David Irving. November 2007. Students and anti-racists tried to ban Griffin and Irving from speaking at the Oxford Union. They protested at the event forcing Griffin and Irving to speak from separate rooms.
David Colquhoun. June 2007. Professor Colquhoun had his 'quackbusting blog' criticising alternative medicine removed from the website of University College London after complaints from alternative therapists.
David Coleman. March 2007. Students at the University of Oxford campaigned to have Professor Coleman sacked because of his connection with the organisation he co-founded – MigrationWatch. Coleman is a leading expert on demographics.
Frank Ellis. March 2006. Dr Ellis was suspended by the University of Leeds for expressing support for Charles Murray's arguments in The Bell Curve about differences in intelligence between races which campaigners said was outside of his narrow area of professional expertise.
Edzard Ernst. September 2005. Ernst was cleared after being investigated for thirteen months over a complaint made by Prince Charles's private secretary, Sir Michael Peat (22 September 2005) alleging a breach of confidence in publishing a draft research report. Ernst was the first ever professor of complementary medicine but was extremely critical of some alternative medicines, particularly homeopathy. He retired early in 2011 and his department at the University of Exeter was closed.
(Photo Credit: Jennifer Townsend by Jennifer Townsend – used with permission)