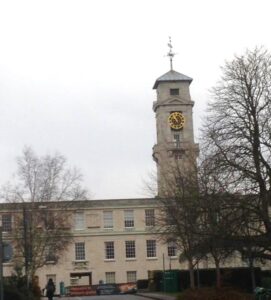 The Nottingham Universities Branch of Academics For Academic Freedom (AFAF) was formed in June 2023. Membership is open to academic and professional staff at The University of Nottingham and Nottingham Trent University.
We invite interested members of staff to join us, irrespective of your disciplinary background or your political views.
We only ask that you are committed to defending and advocating for free speech and academic freedom as defined in the Academics For Academic Freedom statement of principles.
Follow us on Twitter: @NottUnisAFAF
For further information or to join the branch email: [email protected]
The founding members are
Professor James Devlin, Professor of Financial Services, Nottingham Trent University
Professor Anne Green, School of Physics and Astronomy, University of Nottingham
Philip Kinsella, Associate Professor in CBT, Faculty of Medicine and Health Sciences, University of Nottingham
Professor David Paton, Professor of Industrial Economics, Nottingham University Business School.
Dr Vanessa Pupavac, Associate Professor, School of Politics and International Relations, University of Nottingham
Dr Candida Saunders, Assistant Professor in Law, School of Law, University of Nottingham
Dr Don Trubshaw, Nottingham Trent International College
(Photo Credit: Dennis Hayes)