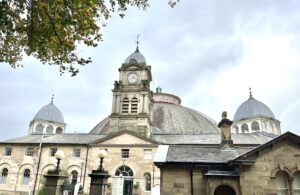 The branch of Academics for Academic Freedom at the University of Derby was launched in May 2022 to defend and promote free speech and academic freedom at our University.
We invite interested members of our academic community – staff and students – to join us, irrespective of your disciplinary background, your role in the University, or your political views.
We ask only that you are committed to defending and advocating for free speech and academic freedom as defined in the Academics for Academic Freedom statement of principles.
The following were our founding members (in alphabetical order):
David Arrowsmith, Lecturer in Access and Further Education
Dr Simon Bignell, Senior Lecturer in Psychology and Chartered Psychologist
Dr Sean Broome, Senior Lecturer in Further Education, and Education
Heather Bullen, Senior Lecturer in Occupational Therapy
Jacqueline Hill, Lecturer in Law, Lecturer in Criminology, Access to HE
Professor Susan Hogan, Professor of Arts and Health
Professor Robert Hudson, Emeritus Professor of European History and Cultural Politics
Dr Nicholas Joseph, Senior Lecturer in Education
Dr Ruth Mieschbuehler, Senior Lecturer in Education Studies,
Carl Rosa, Associate Lecturer in Psychology
Professor David Sheffield, Professor of Psychology
Professor Jill Stewart, Professor in Systems Modelling and Optimisation
Dr Charles Spring, Senior Lecturer in Applied Management
Dr Eleni Tracada, Senior Lecturer in Architecture
To contact Derby AFAF email: [email protected]
Follow us on Twitter: @DerbyUniAFAF
(Photo Credit: Dennis Hayes)