Open University Free Speech Society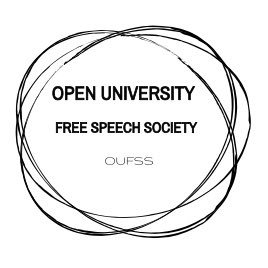 The Open University Free Speech Society aims to promote and defend freedom of speech and academic freedom throughout the University. We aim to create a relaxed and friendly environment for all. We will encourage a collaborative approach that is member orientated. Members will have an active role in selecting topics and speakers, and in the planning of events.
We believe that academic freedom is the bedrock of educational institutions and is currently under attack.
While we are a new society, we plan to host bi-weekly meetings of members and a monthly panel discussion with leading thinkers, media personalities and the de-platformed. The society puts a strong emphasis on respect for other members and invited guests.
Contact Details:
Twitter: @OUFREESPEECH
OU students, former students and staff can join us here.