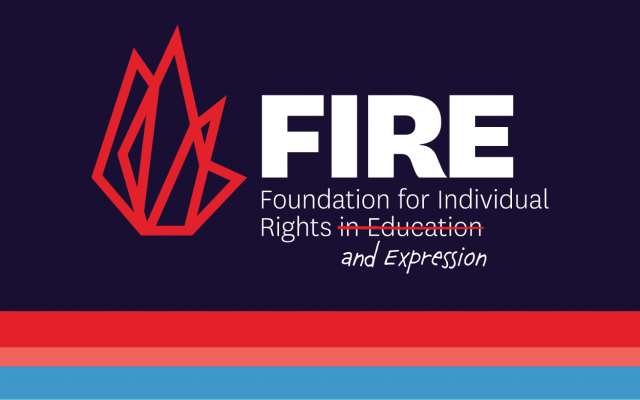 Foundation For Individual Rights and Expression
On 6 June 2022, the Foundation for Individual Rights in Education announced that it would become the Foundation for Individual Rights and Expression.
FIRE – a 'Friend' of AFAF – is America's leading defender of free speech, due process, and academic freedom in higher education. It is expanding its free speech mission beyond campus. A $75 million expansion initiative will focus on three main areas of programming: litigation, public education, and research.
"America needs a new nonpartisan defender of free speech that will advocate unapologetically for this fundamental human right in both the court of law and the court of public opinion," said FIRE President and CEO Greg Lukianoff on the launch page. "FIRE has a proven track record of defeating censorship on campus. We are excited to now bring that same tireless advocacy to fighting censorship off campus".
Greg told Dennis Hayes "We not only plan to continue to have higher education be central to our mission…This is an expansion in all directions, but we realised that we cannot save higher education without saving the rest of American society and we can't save the rest of society without saving higher education".
As part of its expansion initiative, FIRE is also launching a $10 million nationwide advertising campaign to promote a culture of free expression. The Faces of Free Speech campaign will run throughout the remainder of 2022. The campaign will initially reach Americans through robust national cable television, digital, and billboard advertising.