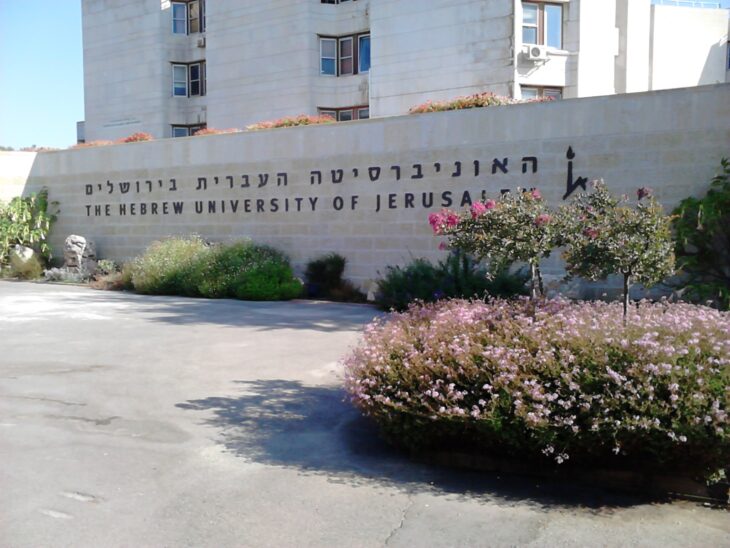 The Hypocrisy of Academic Boycotts
In this guest post, Guy Whitehouse, discusses why be believes that boycotts of Israeli academic institutions are hypocritical.
Last July, the American Anthropological Association (AAA) voted to boycott Israeli academic institutions. This followed a motion from the UK's University and College Union (UCU) to boycott Israel which I covered in a previous article.
The AAA's motion makes it clear that individual Israeli academics need not be boycotted and association members cannot be compelled to abide by it. However, it does specifically label Israel an apartheid state. It also accuses Israeli institutions of suppressing academic freedom and helping legitimise the occupation.
One might counter that American and British academic associations are not exactly beacons of academic liberty themselves. Professor Dennis Hayes, the director of Academics for Academic Freedom, argues that the UCU is partial in whose academic freedom it defends. In America academics on both side of the political spectrum feel themselves under attack. There the so-called Stop Woke Act has triggered a backlash with conservative academics feeling obliged to self-censor.
But two wrongs do not cancel each other out. So what of the accusation that Israeli academic institutions suppress academic freedom and help legitimise the occupation?
The example usually given is the cancellation of a masters dissertation by Teddy Katz at Haifa university in the late 1990s. He claimed to detail a massacre of Palestinians at Tantura carried out by the Alexandroni Brigade of the Israel Defense Forces in 1948. The dissertation was even the subject of a documentary. However, veterans suddenly began withdrawing the testimony they gave to Katz who was threatened with libel proceedings.
Haifa university then effectively repudiated Katz's work pointing to internal contradictions in the thesis. It stated that he had not undertaken proper training in collecting oral testimony which is odd because it was originally given a mark of 97%. The rector of Haifa university, Professor Gur Alroey, said that certain academics had used Katz to further their political agendas. Israel's critics will continue to believe they have a clearcut case of the suppression of freedom. Israel's defenders will no doubt accuse its critics of pedalling conspiracy theories. A systematic search for a mass grave is clearly necessary.
However, Yuval Noah Harari, an Israeli academic and international best-selling author, has said Israel's judicial reform package could make it impossible for him to continue to do research in Israel. He argues strongly that one goal of the package is to interfere with the courts' ability to prevent academics attacking government policy. Harari points to Russia and Hungary as examples of similar interference.
Ariel Porat, the president of Tel Aviv university, has accused Israel's Council for Higher Education of working against academic freedom. He says it has done this by highlighting complaints of students to the effect that expressions of concern over the judicial overhaul by Tel Aviv academics are politically biased.
Perhaps the worst example of the attempt to suppress freedom on campuses is a bill being pushed by the Otzma Yehudit (Jewish power) party, part of the governing coalition. It seeks to ban the display of Palestinian national symbols with threats of five years imprisonment for the most persistent repeat offenders. On the other hand, the Committee of University Heads has branded the proposed bill fascistic and has vowed to oppose it.
It should be noted that with the exception of the Katz case, all these attacks are coming from the government and civil service organisations rather than universities themselves. So the AAA's accusation that Israeli universities systematically suppress academic freedom remains unproven. What about the accusation that they help legitimise the occupation?
It is true that the American government has said it will not collaborate with Ariel university in the West Bank. But the fact that universities have allowed Palestinian students to hold regular rallies on campuses suggests that if anything they are playing a small part in opposing the occupation. Otzma Yehudit's attacks on universities their their own story.
As if to reinforce the point, 400 Jewish Israeli and Palestinian academics have published an open letter condemning the occupation. They have spoken out against annexing the West Bank, clearly stating their view that Jewish supremacism has been growing for a long time. They contend that the likes of Itamar Ben-Gvir, the leader of Otzma Yehudit and the minister of national security, are merely the culmination of that process.
A previous article for The Radicalism of Fools website, I argued that academic boycotts are hypocritical, anti-intellectual and immoral on the basis that they punish the innocent with the guilty. They are mere posturing. In addition, they are potentially damaging to valuable research being done in Israel on topics such as the environment and medicine and risk counter-boycotts which could harm our own national interest.
It is doubtful how much damage this latest boycott motion will actually do (it looks as much symbolic as anything else). By saying that individual Israeli academics need not be boycotted it tries to avoid punishing the innocent with the guilty. However, it does seem hypocritical to accuse Israeli academic institutions of things of which most are not guilty.
Guy Whitehouse worked in IT before completing a Ph.D. at Loughborough University. His thesis looked at ways of improving access to books for those who cannot use print, with a focus on the higher education and leisure publishing sectors. He is a member of the Academy of Ideas and the Free Speech Union.
This article originally appeared on the Radicalism of Fools website and is reprinted here by permission.
(Photo Credit: Blue Horizon, 2013, licensed under the Creative Commons Attribution-Share Alike 3.0 Unported license.)