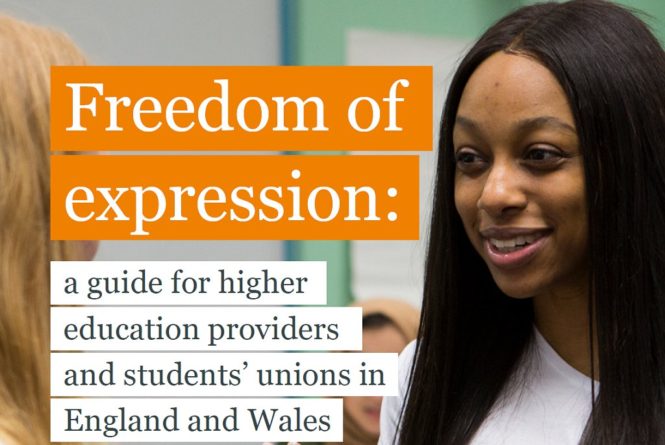 Free Speech Guidance: An analysis of recent documents
These advice notes were produced by Bryn Harris of the Free Speech Network. Their purpose is advise to students and student societies on key guidance documents relating to freedom of speech at universities. These guidance documents are the Equality and Human Rights Commission's Guide to Freedom of Expression for higher education providers and students' unions, and two documents produced by the Charity Commission concerning students' unions and freedom of speech.
The guidance documents were produced, or in some cases updated, in response to a Parliamentary report of March 2018 into freedom of speech at UK universities.
The Free Speech Network advice notes direct students and student societies to those parts of the guidance which protect freedom of speech on campus. In instances where the guidance is unclear, or where it might harm rather than protect freedom of speech, the advice notes give practical advice on how the guidance could be best interpreted for the purpose of protecting freedom of speech at British universities.
It is hoped also that these advice notes will serve as a useful introduction to some of the issues surrounding campus free speech for anyone, student or non-student, interested in this area.
If you have any queries regarding these notes, please direct them to Bryn Harris or AFAF.
Here is Bryn's overview and analysis of the Equality and Human Rights Commission's guidance on freedom of expression to education providers and student unions.

Here is Bryn's overview and analysis of the Charity Commission guidance on free speech for student unions.