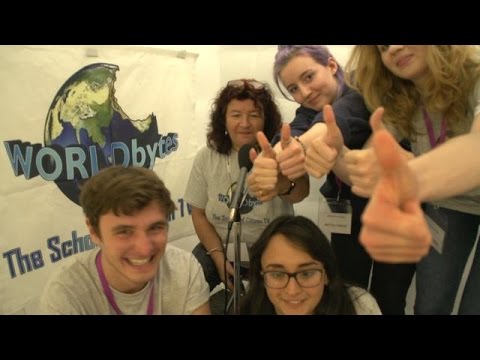 AFAF supports The Freedom Challenge
The charity WORLDwrite which celebrates its 21st birthday this year and its Citizen TV station WORLDbytes are launching a touring Pop-Up Video Booth known as the Views Box. Initially to mark the 800th anniversary of the Magna Carta and inflate the debate on the liberty we need, the Views Box will tour venues and locations to encourage the public to have their say. The videos made will be released online for viewing across the globe to inflate much needed debate.
The Freedom Challenge
At its Battle of Ideas launch at the Barbican in October 2015, the Views Box will record up to 80 speakers sharing their thoughts on the freedoms we need today. From free speech, press freedom, freedom of movement, free association to everyday freedoms, Liberty lovers will enter the booth and share their thoughts to camera to raise the banner for freedom. Take a look at the Full Programme.
The Year Ahead

From its inspiring debut the Views Box is set to tour locations for a whole year to video voices less heard on mainstream TV, to cover issues that are challenging and produce programmes that inspire.
(Photo Credit: WORLDwrite)