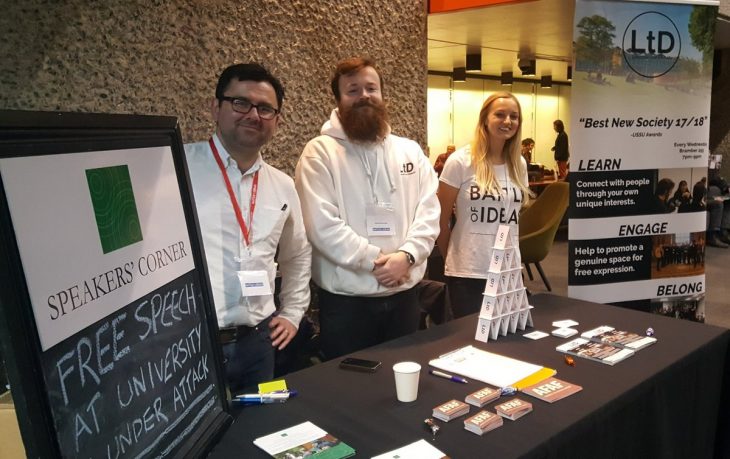 Building A Free Speech Network
Free speech is under threat in universities but there is growing opposition to bans and censorship. This opposition is led by students, student groups and academics. The Speakers' Corner Trust, Liberate the Debate (LtD) and Academics For Academic Freedom (AFAF) began to form a loose alliance of supporters of free speech in universities at the Battle of Ideas Festival in October.
There are already a number of students groups who want to stand up for freedom of speech and open debate such as Get off the Fence, the University of  Derby; the Free Speech Society Queen Mary University of London; the Debate Society Leeds Beckett University; the Free Speech Society University of Bristol and many more.
The Free Speech Network  (FSN) will soon have a web page courtesy of Bryn Harris of the Speakers' Corner Trust. There is already a FSN Facebook page please 'like' it.
If you are a student group keen to join the network, simply get in touch via the Speakers' Corner, LtD or AFAF links. Similarly, if you are an individual who wants to form a free speech or debating society, do get in touch and we can offer support.
Bryn Harris and Dennis Hayes had an article published in the Times Higher Education (THE) magazine discussing the BBC 'Reality Check' on free speech in universities and promoting the FSN.
Let's make the academic year 2018-19 the year of free speech in UK universities!
(Photo Credit: Dennis Hayes)